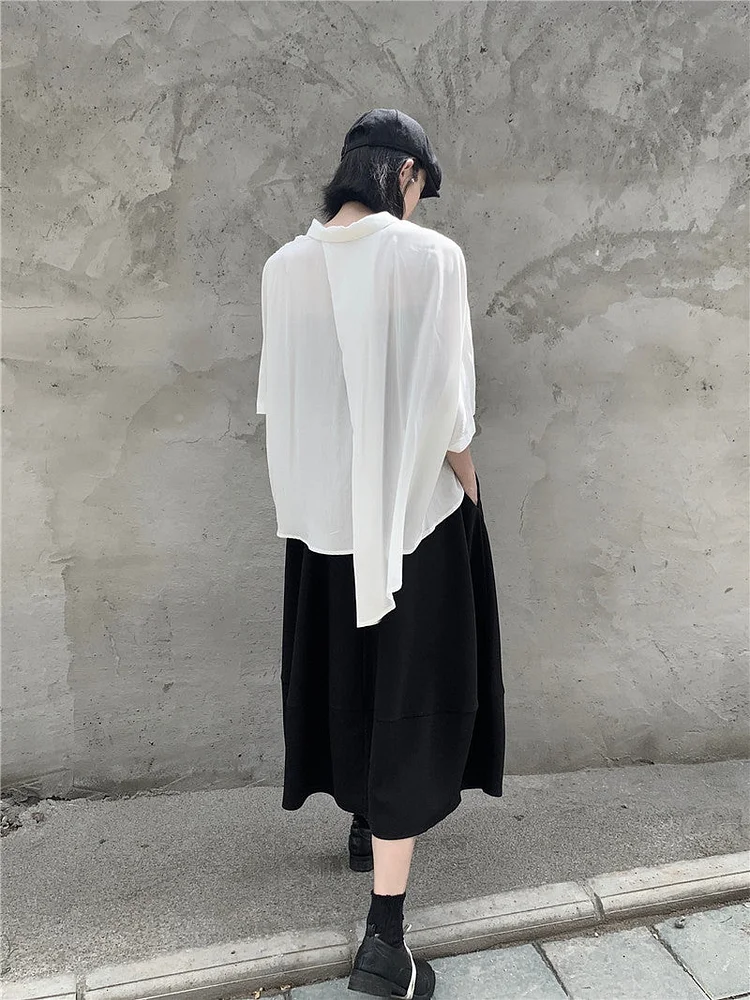 Size: One size fits all
Color classification: white and black
Article number: 22039
Material composition: cotton
Chest circumference: 124
Length: 51-77
Be Unapologetically You - Own Your Uniqueness
* Unleash your inner fashionista with DawFashion's streetfashion shirts.
* With the brand's commitment to innovation and style, these shirts area true stand-out in the fashion world.
* The designs are unique and eye-catching, making them the perfect choice for those looking to express their individuality. 
* Be confident, be bold, be the best version of yourself with DawFashion's streetfashion shirts. 
* With a range of colors and styles, you're sure to find the perfect one to showcase your personality. 
* Trust DawFashion to help you make a fashion statement and stand out in the crowd.