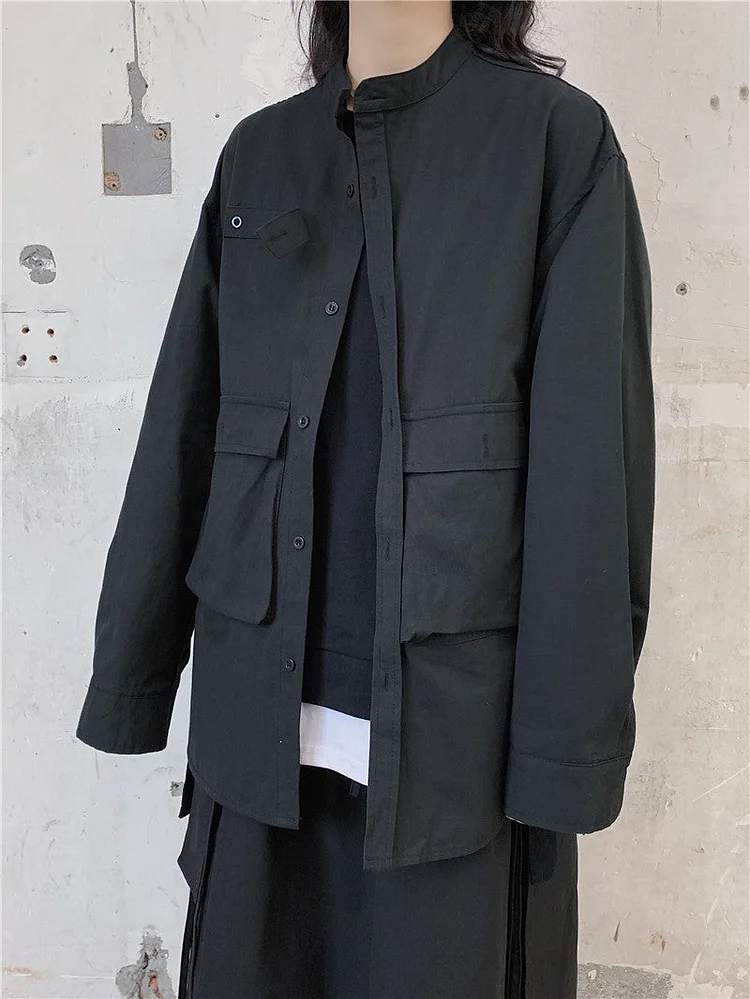 Size: M L
Style: Street
Collar: Standing collar
Color classification: black
Sleeve type: regular
Article number: 8212
Sleeve length: Long sleeve thickness: Regular
Be Unapologetically You - Own Your Uniqueness
* Experience the latest Japanese streetwear fashion trend with DawFashion's jackets. 
* Our jackets are designed to help you stand out from the crowd, with a unique style that combines the best of streetwear with a subtle influence of unisex culture. 
* We want to empower those who shop with us to be themselves and express their true selves, without worrying about the opinions of others. 
* DawFashion's jackets are made with top-quality materials ensuring they are durable and comfortable for all-day wear. Shop now and embrace your style with confidence, experience the bold fashion statement of DawFashion's jackets.